Pastus+ Certification Program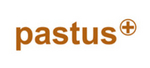 Certifications along the value chain ("from field to fork") are important to ensure the safety and quality of feed and food and to be competitive in the market. External audits independently and objectively demonstrate compliance with specific requirements.
The pastus+ certification program is a quality assurance system with the aim of establishing uniform quality criteria for feed that go beyond the legal requirements. In this way, requirements of quality programs in the food sector (e.g.: AMA Quality Seal) are met transparently at all stages of the marketing levels. For example, in order to be able to use the AMA seal of quality, farmers must feed their animals exclusively with pastus+ certified feed. The pastus+ certification program is aimed at companies in the areas of feed production, feed trade, feed transport and storage, but also at operators of mobile grinding and mixing plants.
The first step in the certification program is to register with AMA-Marketing GmbH and to apply for the pastus+ certification program with us. After conclusion of the inspection contract with us, the initial inspection or the annual on-site inspection is carried out by our experienced auditors using the specified checklist. An inspection protocol is drawn up, which - in the case of a positive assessment - entitles you to conclude a license agreement with AMA-Marketing GmbH and to use the pastus+ seal on your feedstuffs.
The following areas, among others, can be covered by us as part of the pastus+ certification program:
Comprehensive consulting on the pastus+ certification process
Carrying out the initial audit and the annual repeat audits on site
Evaluation of the requirements on site and issuance of the audit protocol for AMA certification
Issue of the pastus+ certificate
The AGES certification body is an independent institution with high quality standards. We support and coordinate the process of pastus+ certification from the initial inquiry to the issuance of the certificate, thus helping companies to prove their competence and to strengthen the confidence of their customers.
The AGES Certification Body has a comprehensive quality management system, is accredited according to ISO 17065 for the pastus+ standard and has been operating for many years with highly qualified auditors.
Note: The certification body for products "Austrian Agency for Health and Food Safety" has been accredited according to EN ISO/IEC 17065 as a certification body by the Accreditation Austria for the areas stated in the notification and published at https://www.bmaw.gv.at/Services/Akkreditierung.html
Further information about our services in the certification process and about pastus+ in general can be found here and on the AMA homepage.
Please do not hesitate to contact us for further information and fees.
Leitung
Dipl. Ing. Franz Doppelreiter

1220 Wien
Spargelfeldstraße 191
Last updated: 06.09.2023
automatically translated